Shopping Cart
Your Cart is Empty
There was an error with PayPal
Click here to try again
Thank you for your business!
You should be receiving an order confirmation from Paypal shortly.
Exit Shopping Cart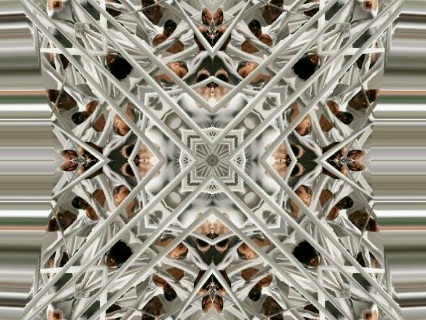 Many people want to work on their relationship healing issues however a good majority of them don't know where to start. When you are working on relationship healing it is about a balance for the two people involved and their energy and connections they have with each other. This is all relationship healing is and how things correspond on an energetic level. Lt me break it down for you here so you can think in visual terms of this and how we are all connected.
We are made up of energetic patterns that create our energy fields. We all have our own energetic signature and we all connect in with other's to share and exchange energy. Now that you have the basics let's look at how two people can do this for a relationship. When we first enter into a relationship (even basic relationships with co-workers, friends, etc), we establish open connections and relationship cords with these people. Some we establish more than others and these can be positive, negative and even get damaged, deteriorate and leak energy over time. These are the two main areas we connect in with others and exchange energy.
Now let's say you develop the relationship here for you and your significant other and this turns into a love romance, we then start to see even more open connections, relationship cords, astral cords, chakra cords, connections within other energy patterns such as the love pattern, energetic alignment and so on. This is where things can start to change and shift. See when you have your own energy and they have their own energy and everything is connecting in with basic areas and not too many connections or cordings some people can just feel a slight energy exchange or pull. However when you develop more and more connections in more and more areas we can start to feel the energy move and new issues develop. Why? Honestly it is because one or both people have issues within these areas to work on.
Let me share with you a story about a couple that was having issues in their marriage (no personal names are used and the couple also granted permission to share their story here with you today). The couple was married for over 20 years and had two grown children. They started having issues within their marriage and then this spread into the family. The wife had been working on her own healing, self development and self awareness for many years. The wife saw a pattern forming over many years in their marriage with her husband but didn't recognize it until the last issue happened within their marriage. She said that they needed help or that their marriage was over. He decided to go into therapy with her and she also wanted to get healing work for them. She had a relationship energy scan done and saw where they had issues connecting the two of them together and how his energy was not only influencing areas of his life but them as a couple. There was some work to be done for his issues with cycle patterns repeating as well as their issues as a couple. Once all of the healing work had been completed and integrated she started seeing the changes with him with his willingness to make better choices, helping out more, planning things together as a couple and the therapy sessions grew stronger and better between them. Six months after the healing work they stopped going to therapy and they have been happily married since. They are coming up on their 35th anniversary now this year.
It is all about knowing and understanding what is going on for your energy and for the person you are with, how these can not only affect you but also your relationship together. Issues can be removed or cleared and the energy flow can come back to where it needs to be! Relationships can be healed and corrected to have a loving, caring and supportive relationship in your life!
Author: Nicole Lanning, founder of Healing Art Forms, an online distant healing center. Work on relationship healing issues today by checking into our relationship energy scan or having a customized relationship healing session done.
Categories: None
/