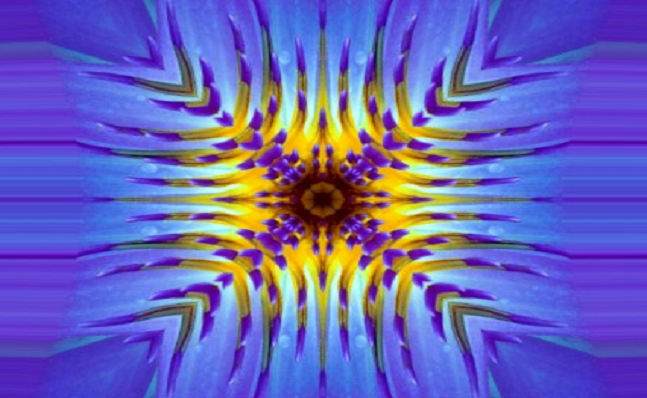 It is a New Year and that means endless possibilities. We all have endless possibilities each and every day, but there is something about ringing in a New Year that seems like we can do and accomplish anything! So that is what we are starting this blog posting off with today! First we would like to give a New Year Blessing here for all who read this.
"May you be blessed with abundance, health, love, peace, joy and freedom with every step you take now and forever!"
Wow, now doesn't that just make you feel good inside? It does, doesn't it! And it should. This is how we draw so many things in to our lives. Have you ever noticed when you are having a good day that every thing just seems to go right. The right person calls, or the right thing happens when you are out or you are just in the right place at the right time. We are going with the flow and stay in that positive vibration. And the same thing happens when we are not in a flow and everything seems to go wrong. Remember the old expression "when it rains it pours"? Where do you think they got it from!!
So when we are stepping into all of the adventure that 2018 holds for us, we need to step into this on the right foot. And by right foot I mean in a positive manner. We need to appreciate each and every single day we have, each and every single breath we take, each and every single encounter we have and so on. Now I know your saying that's almost impossible, and I know it is a hefty task to do but we can try can't we. It is about being as appreciative as we possibly can. To stay in that positive vibration and when more positive things start happening you know beyond a shadow of a doubt that you are in the flow so you ask for more. It's as simple as that. You have to put yourself there first and then ask when you know the energy is lined up.
Many people ask and ask and ask all day long while they are in a negative vibration. Or they ask in a negative way. So what do you think that is going to do for you? Magically have the Universe bring you all of the opposite you are asking for or putting out through your energy. Hmmm, the Universe doesn't work like that. And yes I know you are human, so am I! But it is about learning to take control of your life, your day, your emotions, your thoughts and your vibration, instead of letting it control you. You want to be happy and draw in more happiness, than think a happy thought that gives you that happiness emotion and let it grow and grow and grow until you want to burst and allow more happy thoughts and emotions to come. The same goes for any other area. Peace! Joy! Freedom! Love! Abundance!
You are in control and you can start to do this today for your own New Year! Don't worry about what everyone else is doing. Don't be concerned with it. Make this your best and brightest one yet! I have faith in you and know you can do it!
Author: Nicole Lanning, founder of Healing Art Forms, an online distant healing center offering healing sessions to clients around the world. Have a healing question, feel free to contact us via email for the quickest response.
Categories: None